This reel was sent to me from the UK and the owner asked me to look over it and then to tell him my thoughts about it. At first glance I thought it was a nice brass faced 3 inch wide drum Perfect but as soon as I took it out of the box it was clear it was one of the replica reels that had been worked over to make it look vintage. He is aware that it isn't right and he has sugested a posting should go up here so that other forum members would know what to look out for when buying a vintage Hardy reel.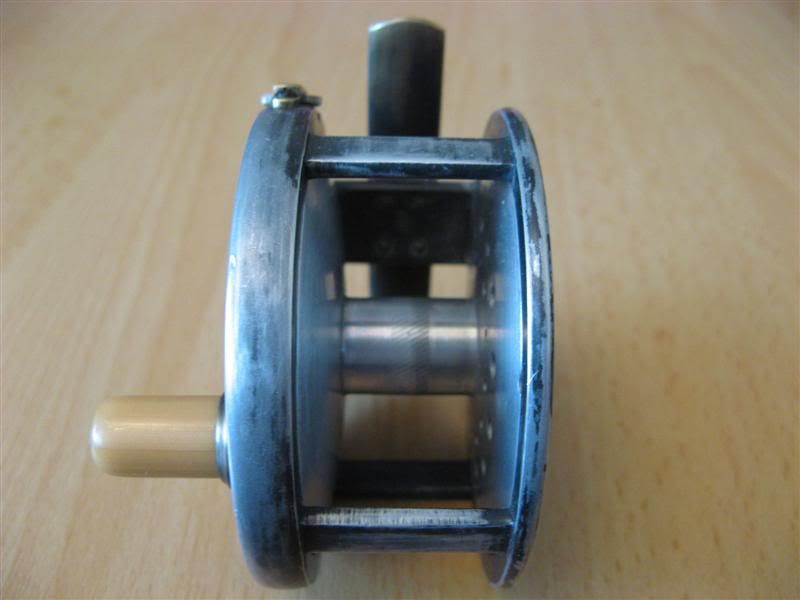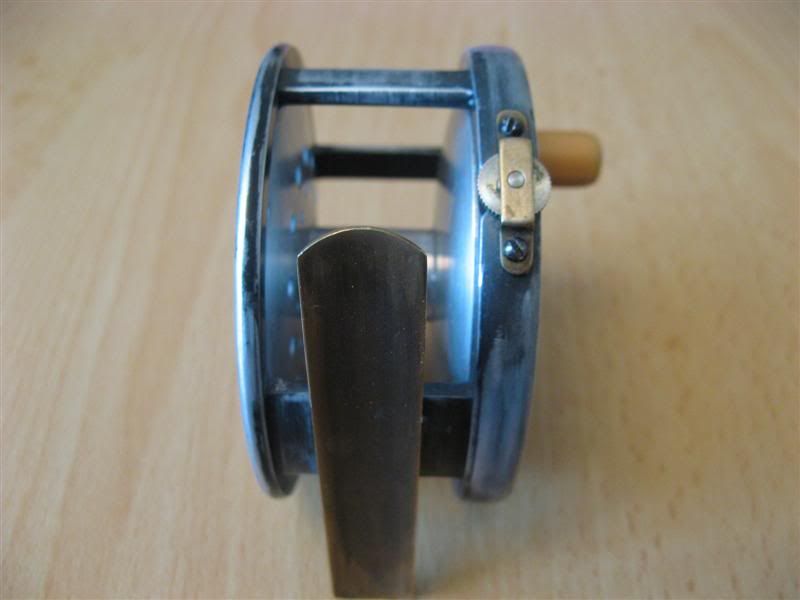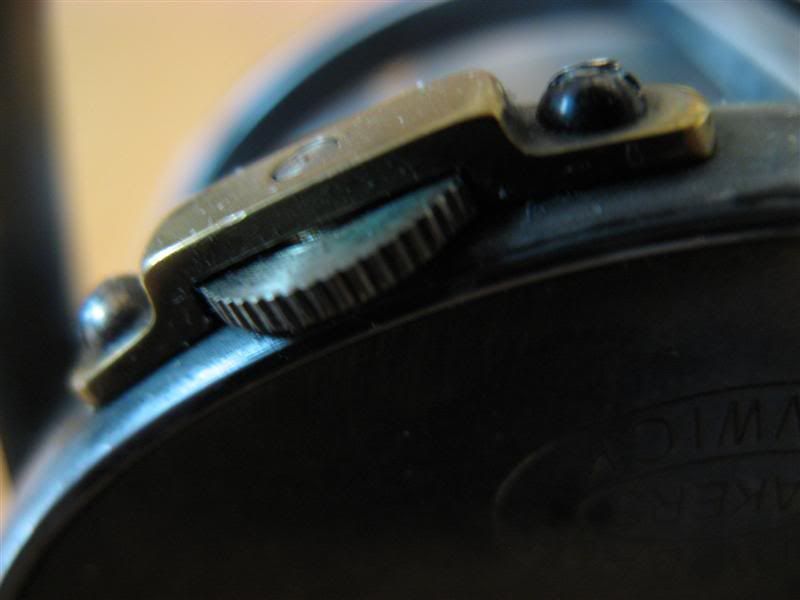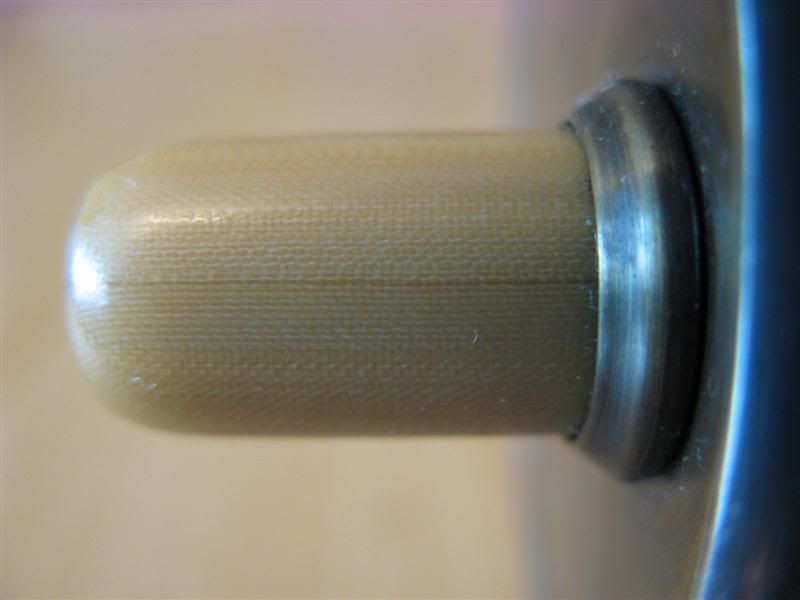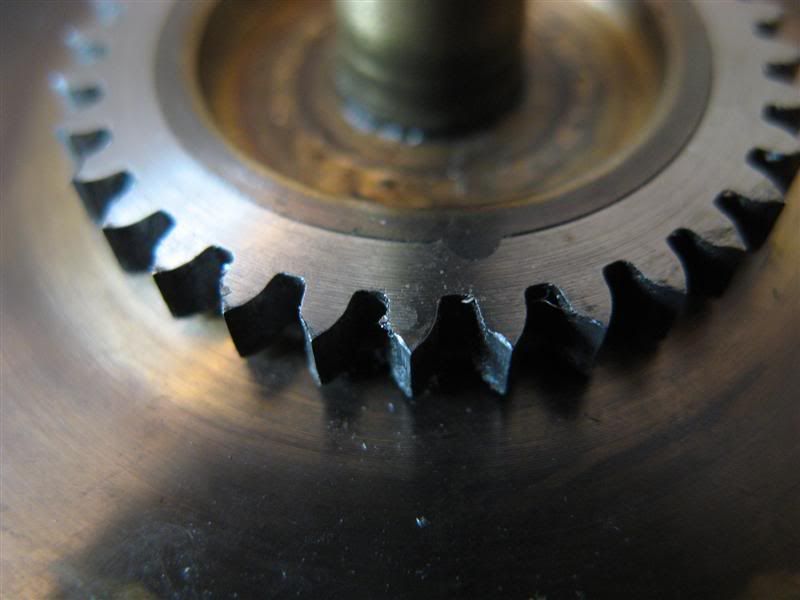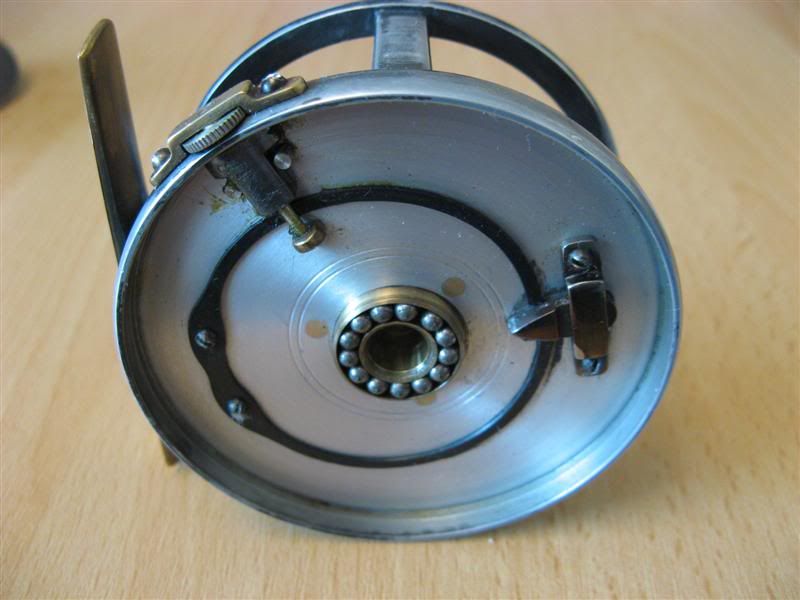 These are my observations and in no particular order.
The overstrap is made from brass, not bronze and it, as well as the adjuster, have well defined and sharp edges. Handle is made from a modern composite material with a latice structure. The cup has been altered and the knurled edge removed and the wire where it comes through the top of the handle is too wide.
Central locking screw has been altered to make it look old and the give away here is the width of the slot - it's too wide. The check wheel (toothed cog) is the modern unit supplied to Hardy's from a UK manufacturer. And note the modern style of bearing sleeve and ball race.
The caliper spring, supplied by a UK maker, is a standard unit and has not been ground, polished and blue tempered to suit a RHW reel.
I would say the black leading is a mixture of graphite and lacquer that has been brushed onto the surface of the frame and spool with Birchwood having been used on the winding plate. The black leading rubs off and will chip in the thicker areas if scratched with a finger nail.
Last of all the stamping, these are the modern versions used on genuine Hardy replica reels and should not be confused with the stampings on genuine vintage reels.
The re-working on this is reel is very poor, and I hope, with the help of the photos and my brief description, anyone looking to buy a similar reel will know what to look out for.