Hi there!
Just finished this two reels: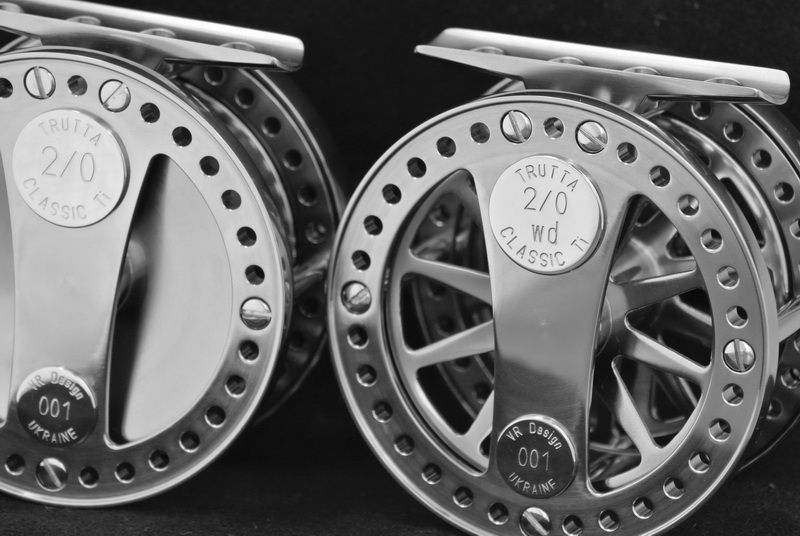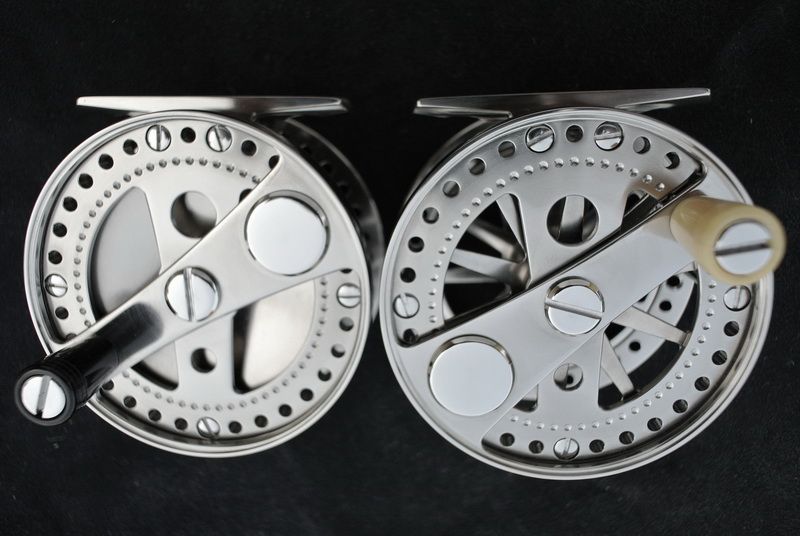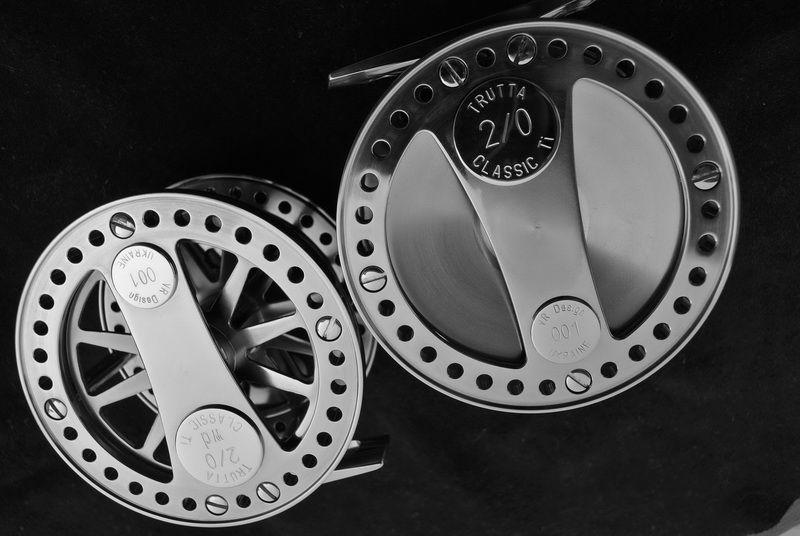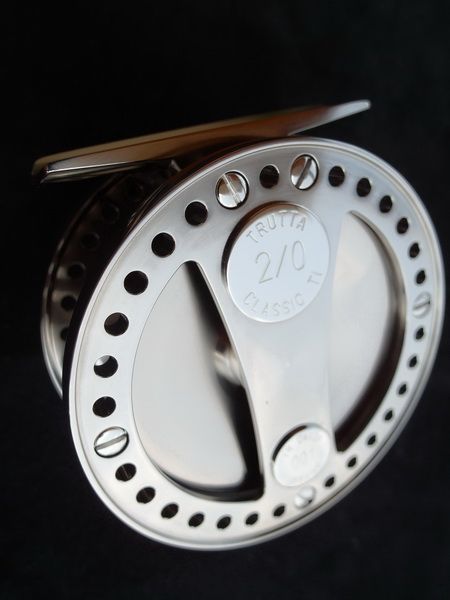 Full Ti reels, no drag just a plunger type clicker with a nice sound - IMHO:)
The reel has a Rim Control for easy palming!
The Trutta 2\0 WD will hold around DT4 +70m/ WF5 + 75m
The Trutta 2\0 will be approx DT2 +50m/ WF3 +55m
The weight of the Trutta 2/0 WD (Wide Drum) is 178 grams, the Trutta 2/0 with a narrow and a non spoked spool weights 188 grams. The spool volume of the narrow one is 2,95 cubic inches and the wide one is 4,04 cubic inches.
The size of the WD model is as shown on the following drawing. A normal drum version is 5mm narrower, has a non spoked/ perforated spool and a bakelite handle. This is the only differences...