the rain is ending and we'll have 24 mph N winds this afternoon
2 tbs. olive oil, 2 garlic cloves, half-onion, 2-lbs cubed chuck steak - all seared.
my mom's canned tomatoes, chili powder galore (1/3 cup), wild oregano, tsp. paprika, a touch of that, it's green, smells good,1/2 tsp. red pepper, long dashes of cholula.
Simmering for 3 hours, I'll turn it off, use paper towels to wick off the grease, add tablespoon of masa, simmer for the last 15 minutes, then I'll have some chili pie.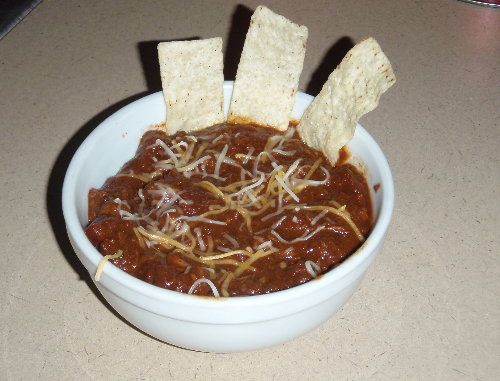 it's going to be 39 degrees and 93% humidity when I come in from trout fishing tomorrow.
Glad I'll have leftovers.