I wanted some thing different, I told Dennis I wanted a softer rod & I ended up with two new projects for the end of summer 2019. A Heddon 8' 1.5F 3/2 15/10F step downs 4.3oz & a 8'6" 3/2 16/10F step downs 4.6oz FET special, it was really a Monty that Dennis was thinking about, he said the two rods were within 1000's of each other. He went ahead with the FET name because of rod status, I regret not sticking with the Monty name on the rod, I could have got a new sticker from Dennis for the tube. I am totally happy with the blanks he made for me, they are exactly what I was looking for, both are hollow dam, full working & gorgeously flamed, thanks Dennis... I used Struble agateen strippers on both, seats by Matt/Proof & Ray Lee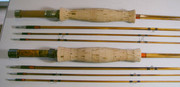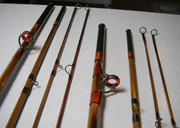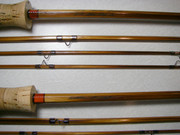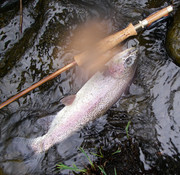 The FET, at hook up I was wondering if I was even setting the hook but talk about tippet protection & feel, bad pic but I wanted to show off the big feesh, big for me anyway. On the lower D I don't land to many of this caliber, the norm is that I get spooled or they break or just come unpinned, I wonder how much this soft rod helped?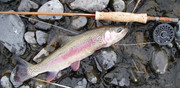 Heddon and a slim one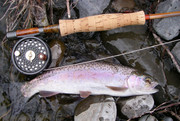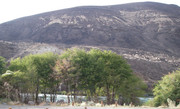 My daughter & I were camped right here, I was looking at my fly box & wondering what the heck was blowing into it (ash) then the smoke began billowing over the hills across the river, we got outa there.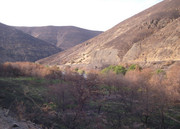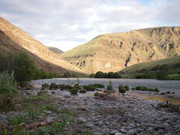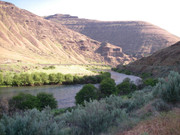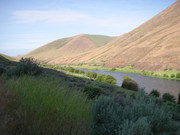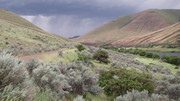 These last four pics are of last year & May or June of this year, it could have been so much worse & I give a shout out to those who stopped it. The grass is easy, it will take awhile for the tree's.