As addicted to golf as my wife is I finally got her to lay down the clubs and join me for a round of trout fishing. Yea, sure, she loves trout fishing too, but she has become locked into golf as well over the past few years. Anyway, I digress. We got out yesterday and as usual she put the iron to a few beauties and put me in a spot of bother as well. Though I did my best to stay with her I played ghillie much of the day. I had to as she kept lacing into those trout at an awesome rate. Or let's say she lowered her fly-fishing handicap.

Check it out!
Mark
20"s of a fat Cutthroat;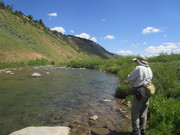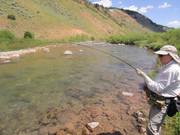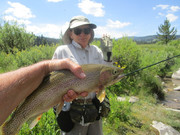 The stream;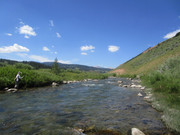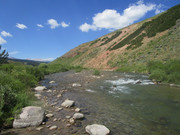 My attempt to stay with her. 15"s of Cutthroat. Taken on a 7'6" 4wt. Karstetter.