Moderator: TheMontyMan
Master Guide
Posts: 724
Joined: 08/20/08 18:00
#261
Very nice those Uslans. I have had several and till have one of them. The uplocking reel seats are a bit unusual. In my experience, the downlockers and bright ferrules are much more common. Nice collection!
---
Master Guide
Posts: 453
Joined: 04/10/16 19:03
Location: GA
---
---
---
Bamboo Fanatic
Posts: 5809
Joined: 12/21/04 19:00
Location: Black Hills, South Dakota
Contact:
#265
Very nice indeed, Lon!

Scott
Flyman615

"An undisturbed river is as perfect as we will ever know, every refractive slide of cold water a glimpse of eternity" - Thomas McGuane
---
---
#267
Here are a few vintage ORVIS items: circa 1900 catalog, early Orvis bamboo rod, 1874 patent reel and walnut box, flies, cardboard boxes, postmarked envelope/cover, landing net ...
[click on image to enlarge]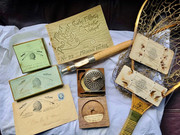 ---
---
Bamboo Fanatic
Posts: 1224
Joined: 01/22/17 17:05
Location: Utah
#269
Three shorter Orvis rods 2-piece 5' Mitey Mite, 3-piece (modified grip) 6 1/2' Rocky Mountain Fly & Spin, 4-piece 7' Pack Rod thanks to a willing forum member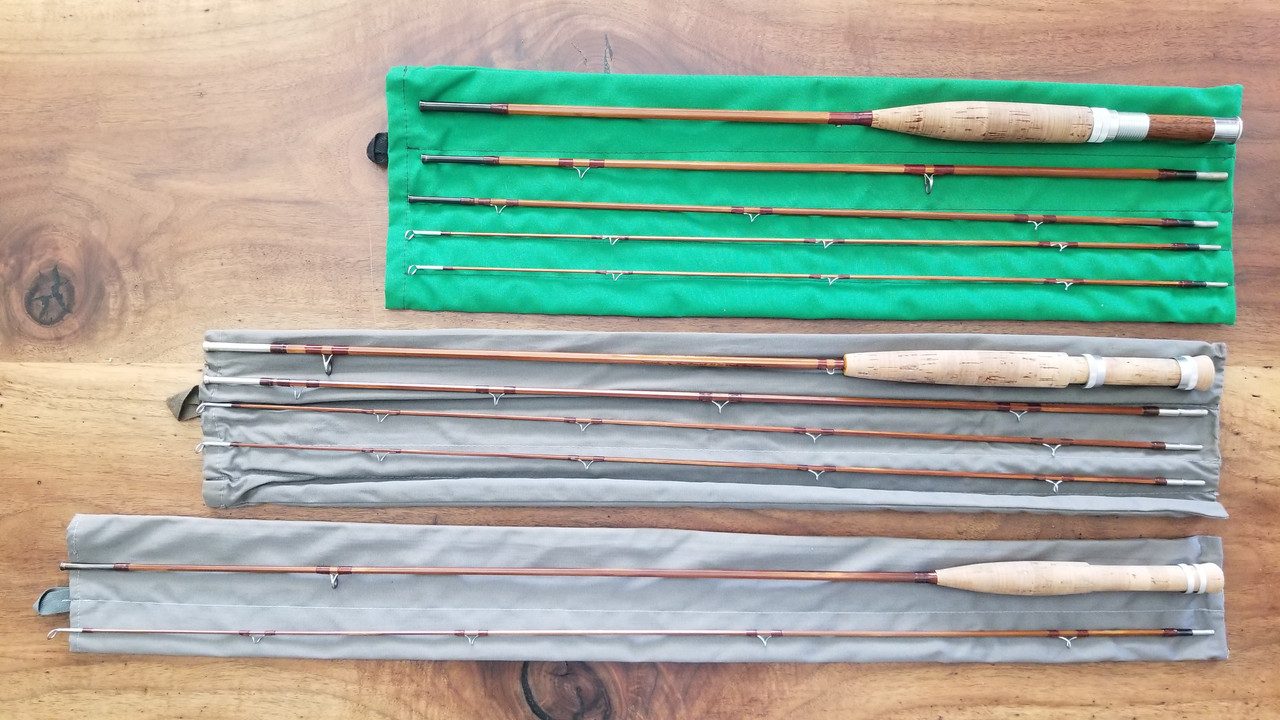 ---
---
Guide
Posts: 135
Joined: 04/08/16 11:46
Location: Southernmost Illinois
#271
Here is a pic of a few more then 3 of a kind although all the CFO's and the two Battenkills are from England. The front row has "several" Bill Ballan reels in it. Also the Sage 506 in the back row is English made of course. I also have a number of extra spools for the CFO's and one for the Sage.
Bruce A. Hering
Program Coordinator/Lead Instructor (retired)
Shotgun Team Coach
Southeastern Illinois College
NSCA Level III
---